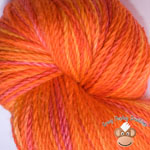 In Skein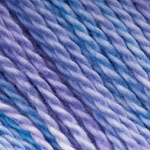 Close-Up
CottonMonkey is a 2-ply DK weight hand dyed yarn made of 100% combed Peruvian cotton. Each skein is 100 grams (approximately 260 yards).
As with all our hand dyed products, each colorway is unique and considered a Special Edition. We do not record or reproduce our colorways. This keeps the yarn new and exciting, and all the more precious.
---
Use and Care
Being 100% cotton, this yarn will not felt and is very durable. It can be machine washed and dried. The yarn may shrink if dried on high heat, wash a test square first to determine possible shrinkage.
Machine wash, cold water
Machine Dry, low heat